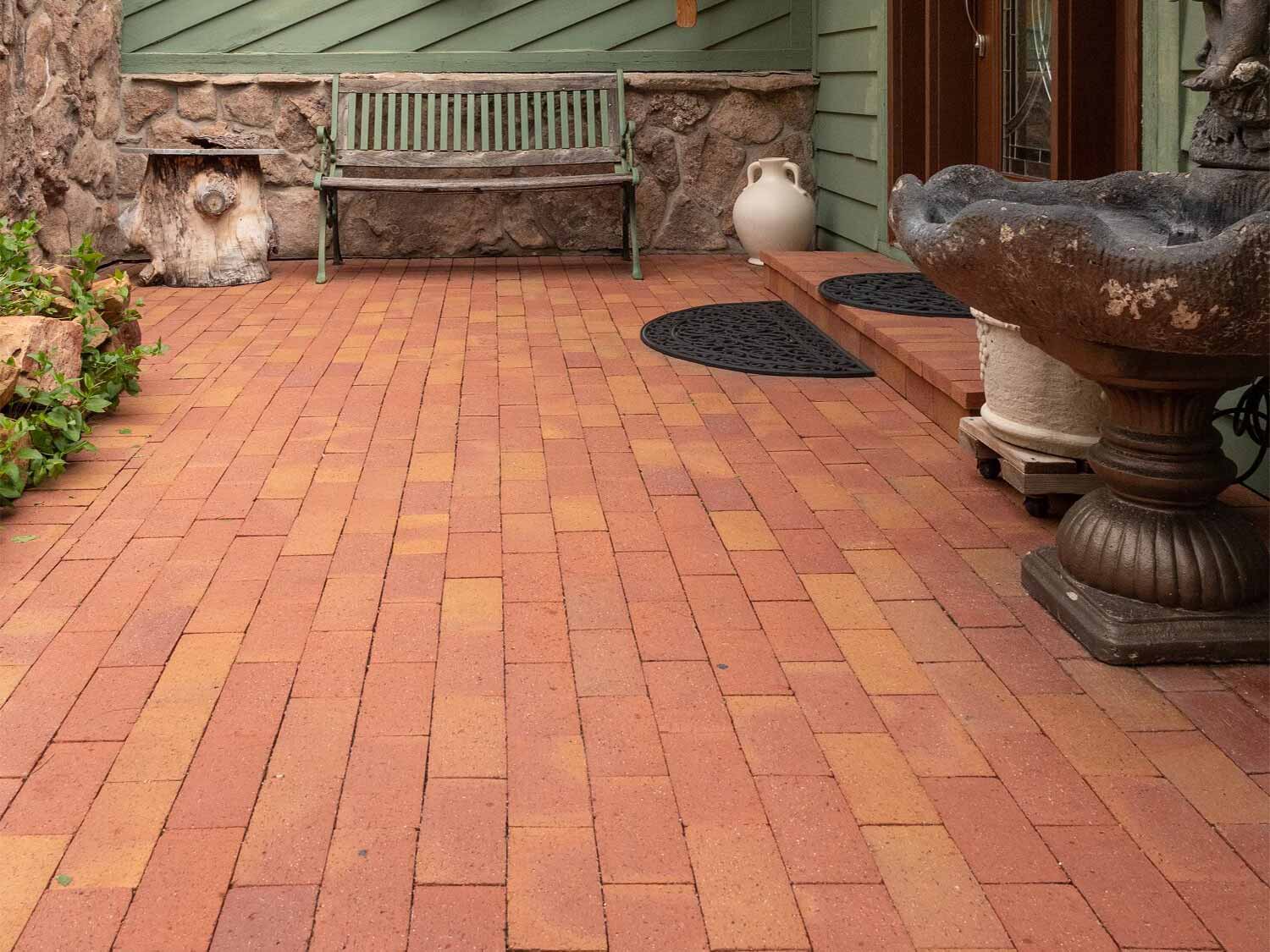 Dual Function
This noncombustible barrier made of brick also functions as an outdoor living space.
Stone Pavers
These red stone pavers complement the stained siding while creating the necessary 5-foot barrier.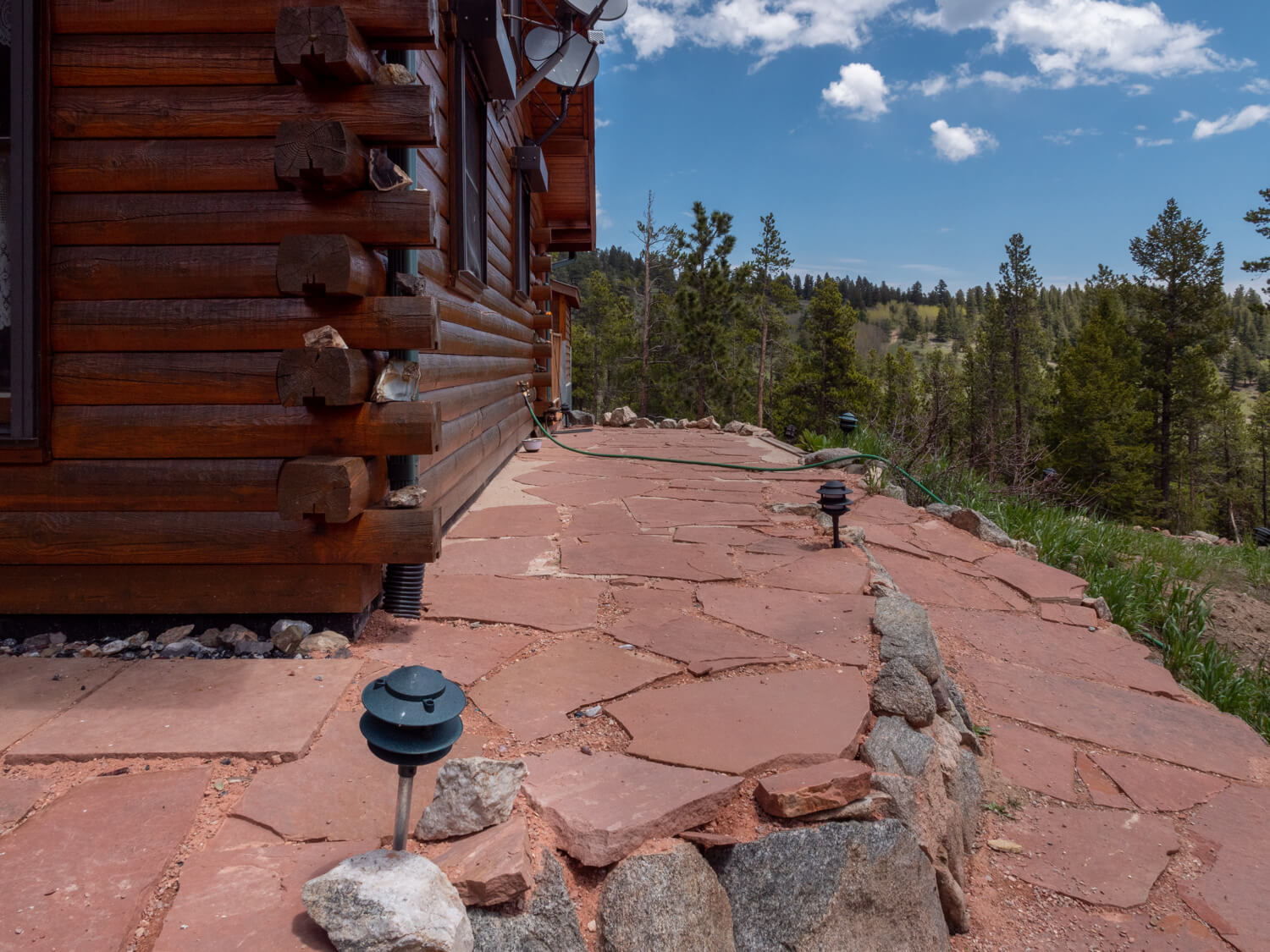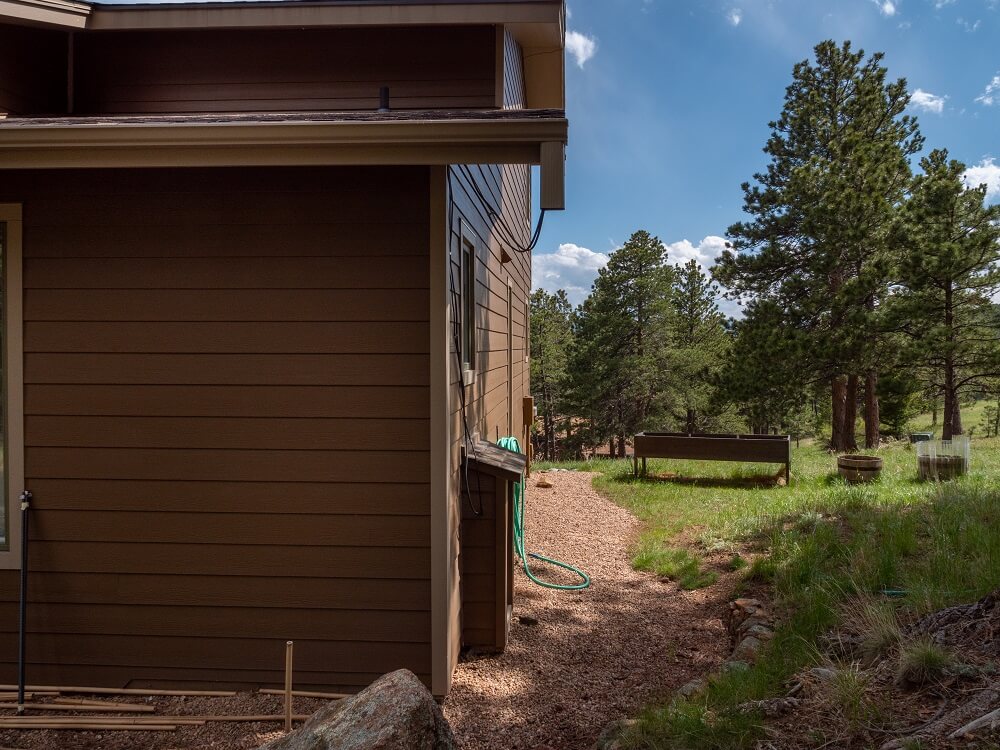 Budget Friendly
Using gravel over weed barrier is budget friendly, and easy to maintain long-term.
Decorative Patio
Combining geometric shapes of flagstone with pockets of gravel creates an attractive non-combustible patio area.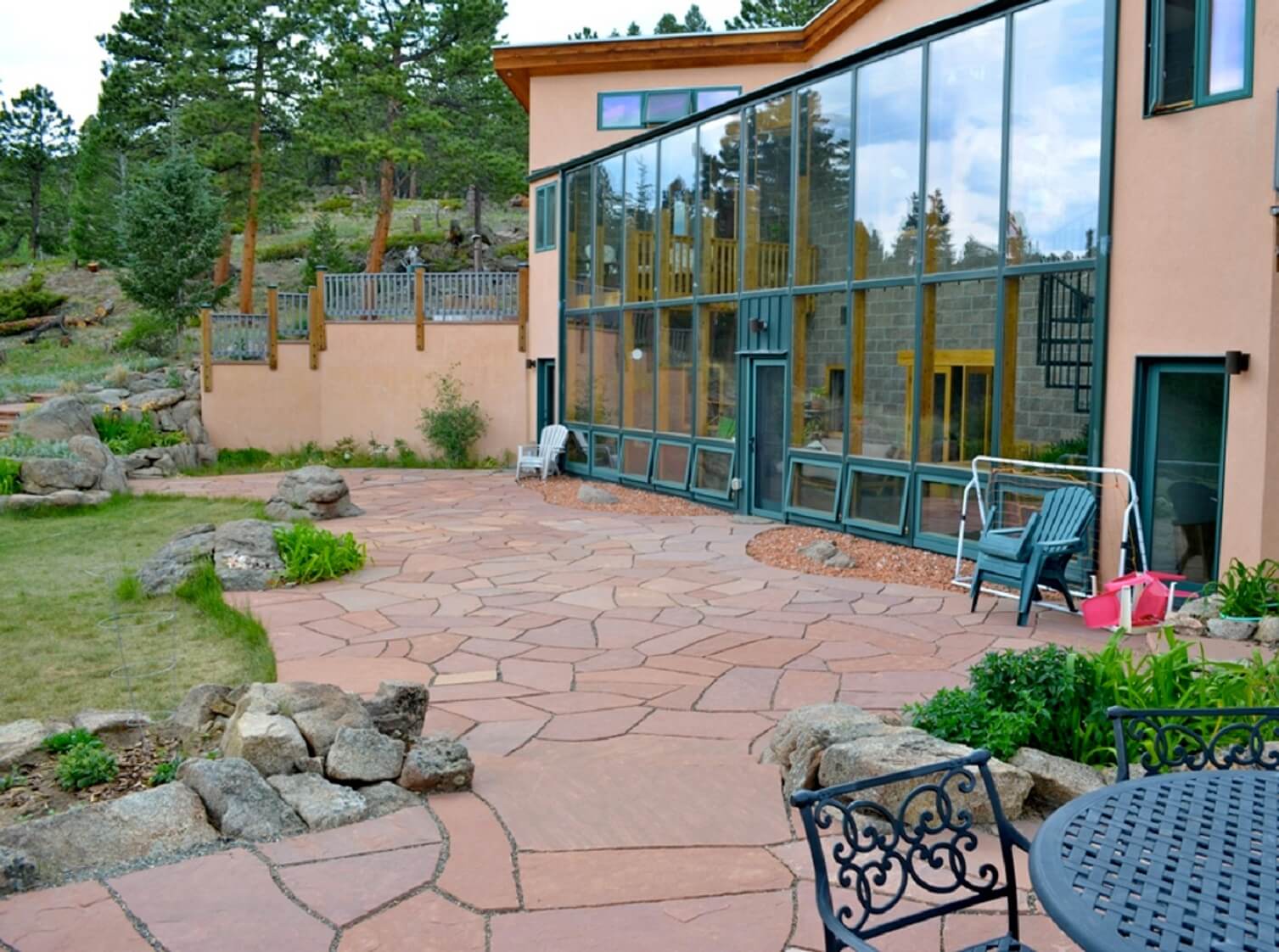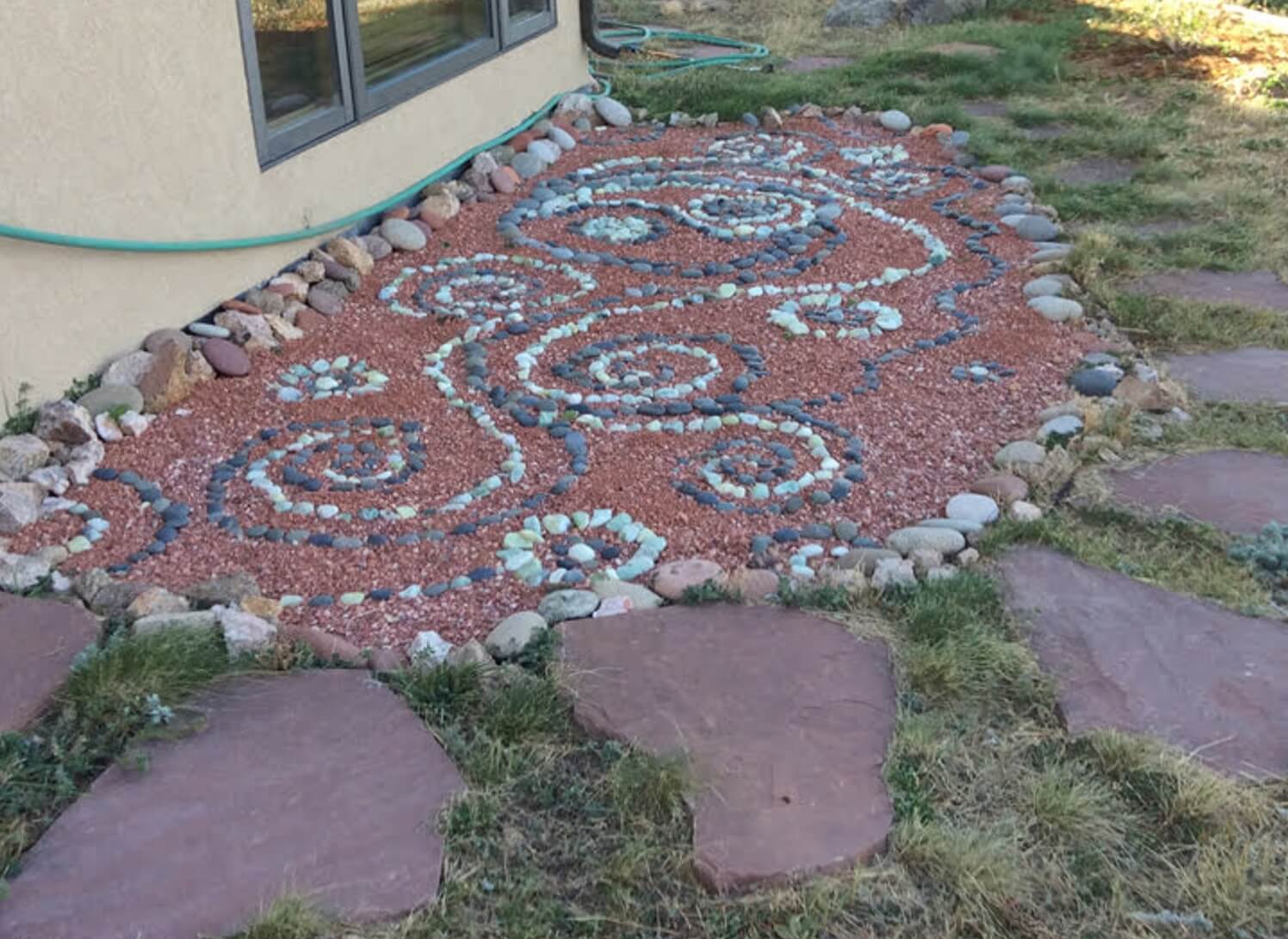 Artistry with Gravel
Have some fun with fire mitigation! Combining different colors of gravel into artistic shapes makes this barrier beautiful.
Challenges of Steep Slopes
This homeowner created an innovative terrace to keep their barrier intact on a steeper slope.