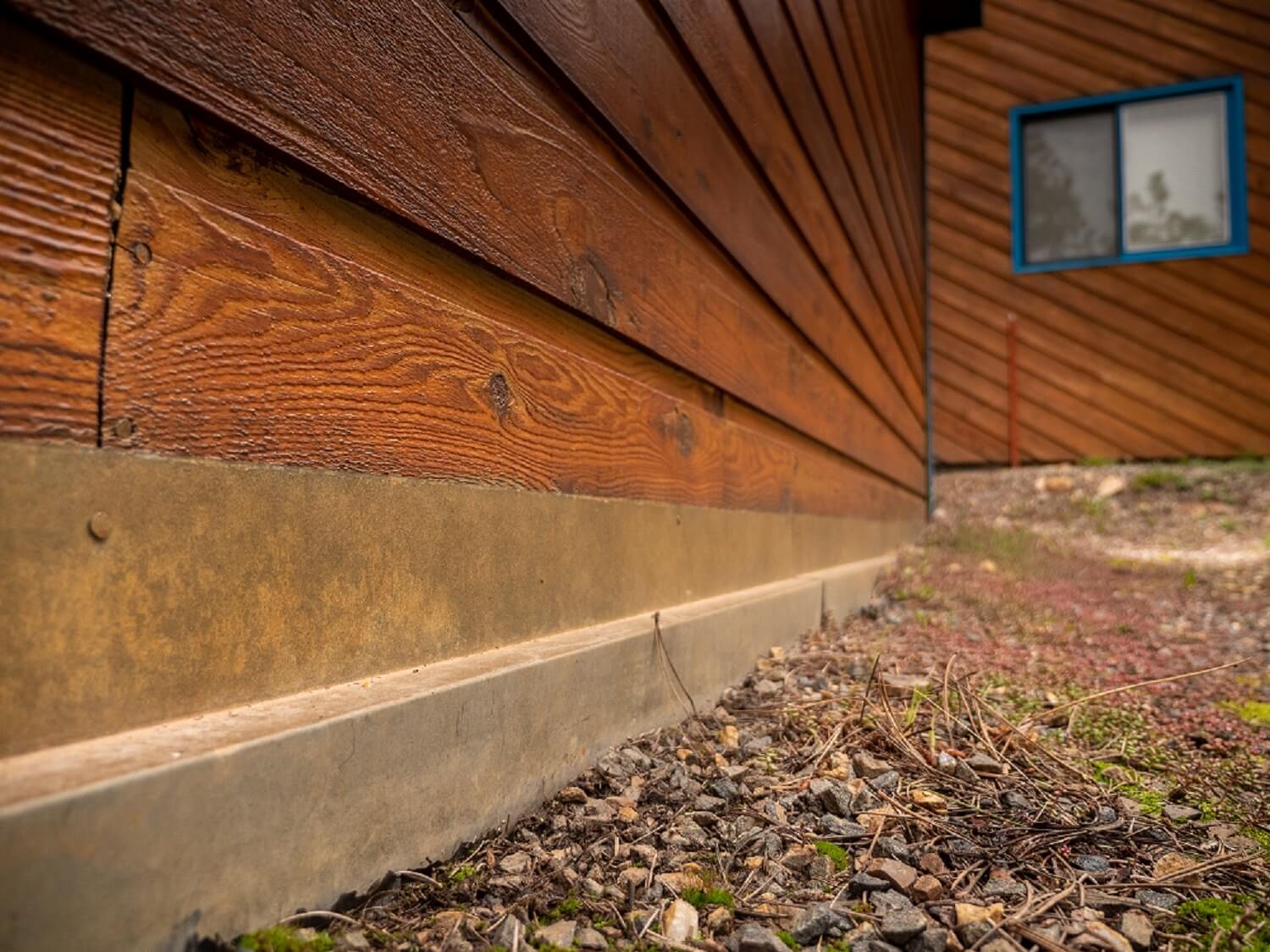 Blending With Siding
Using metal flashing with a rust patina helps it blend with the stained siding.
Rust in Rustic
This mountain cabin uses a rusted metal look to provide clearance at the base of its siding.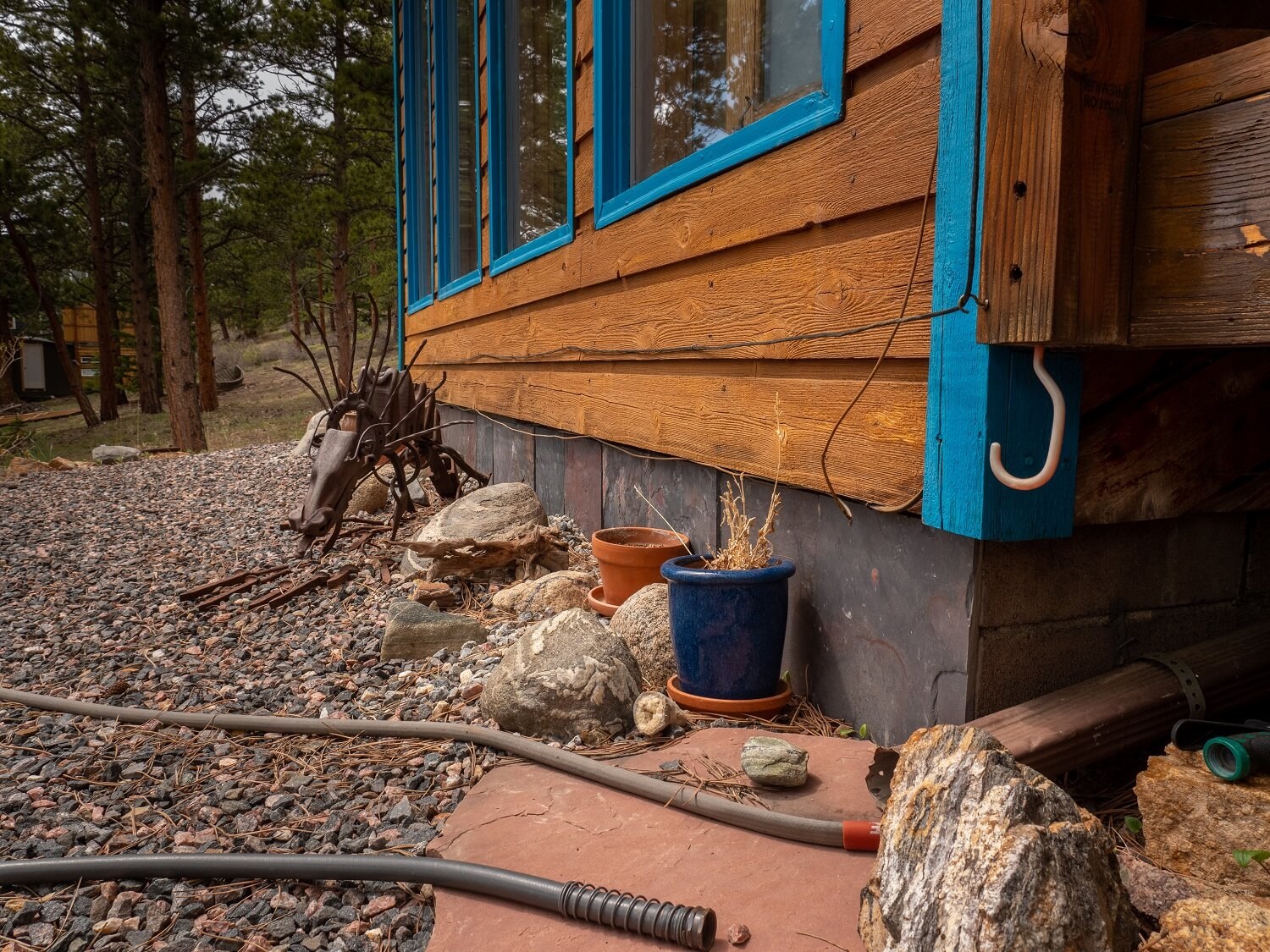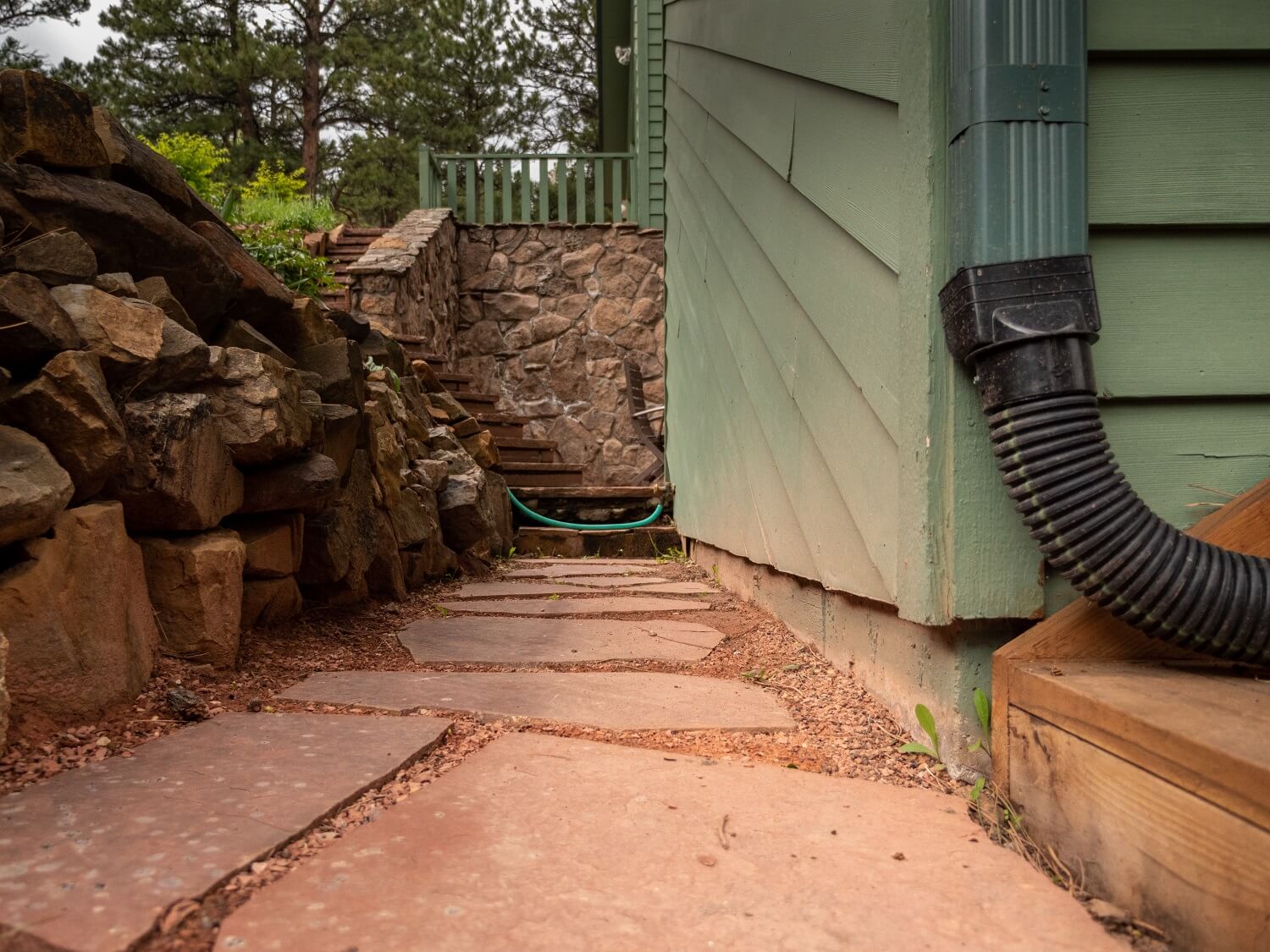 Trim the Siding
Trimming the wood siding exposes the concrete foundation for protection against accumulating embers.
Corrugated Metal
Corrugated metal can be a cost effective material that is easy to install at the base of walls.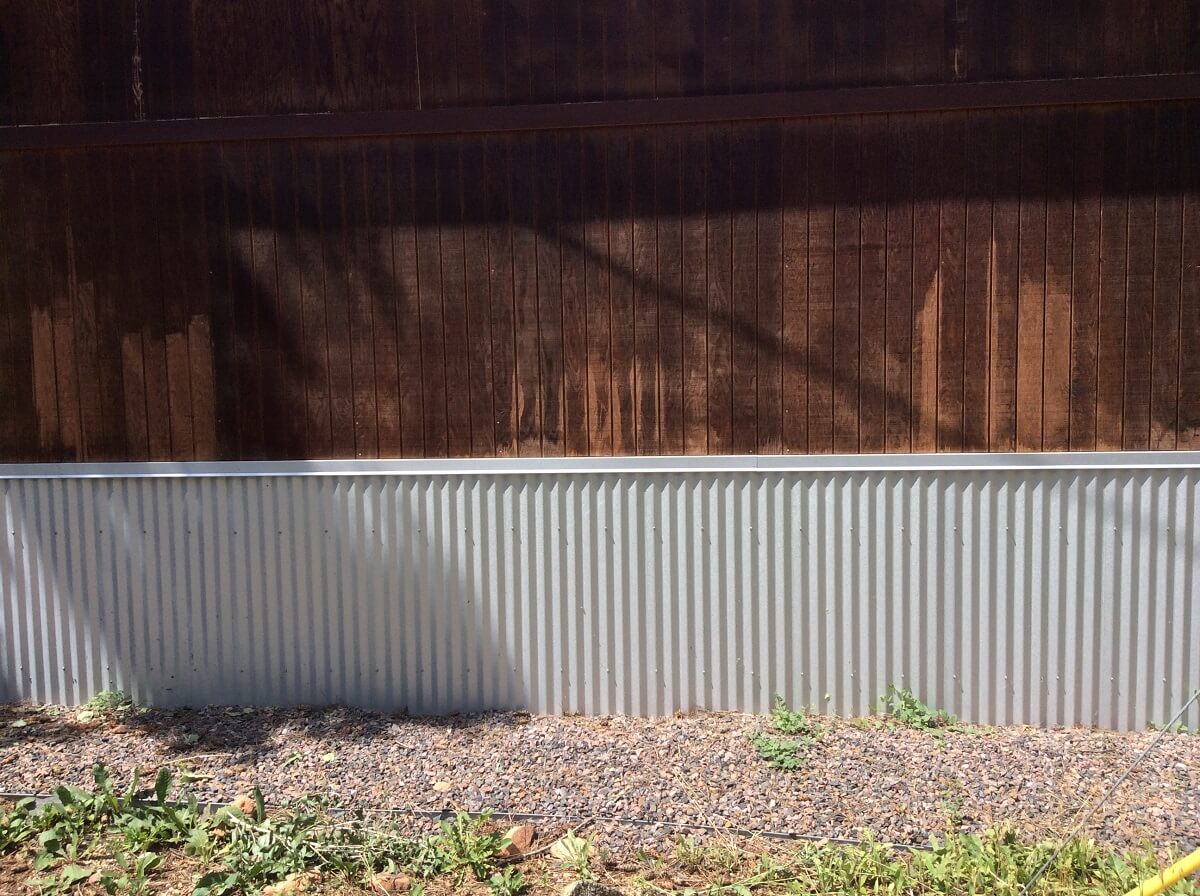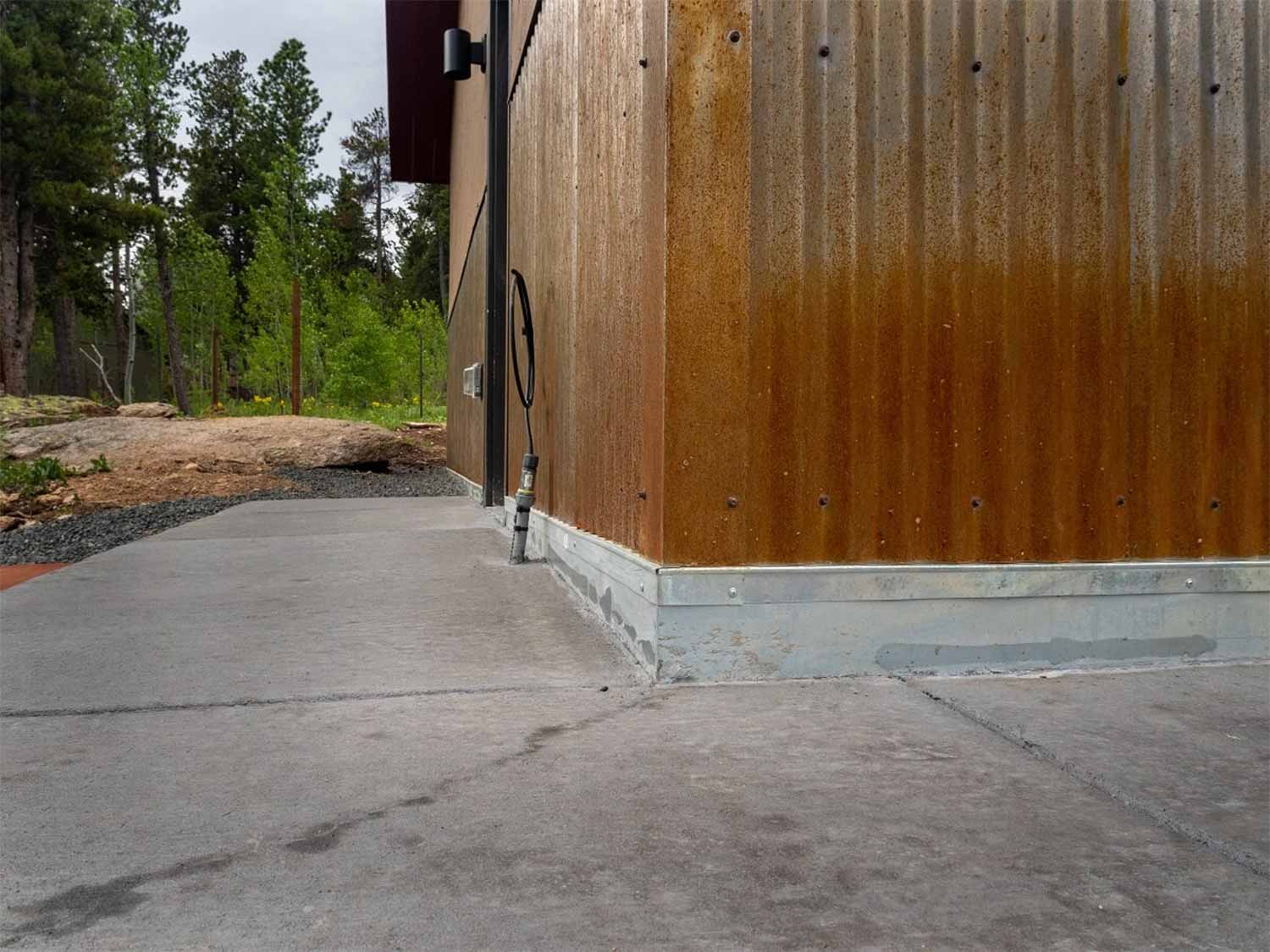 Extra Protection
Installing 2-6 inches of metal flashing at the base of the walls coupled with two feet of corrugated metal provides extra protection.