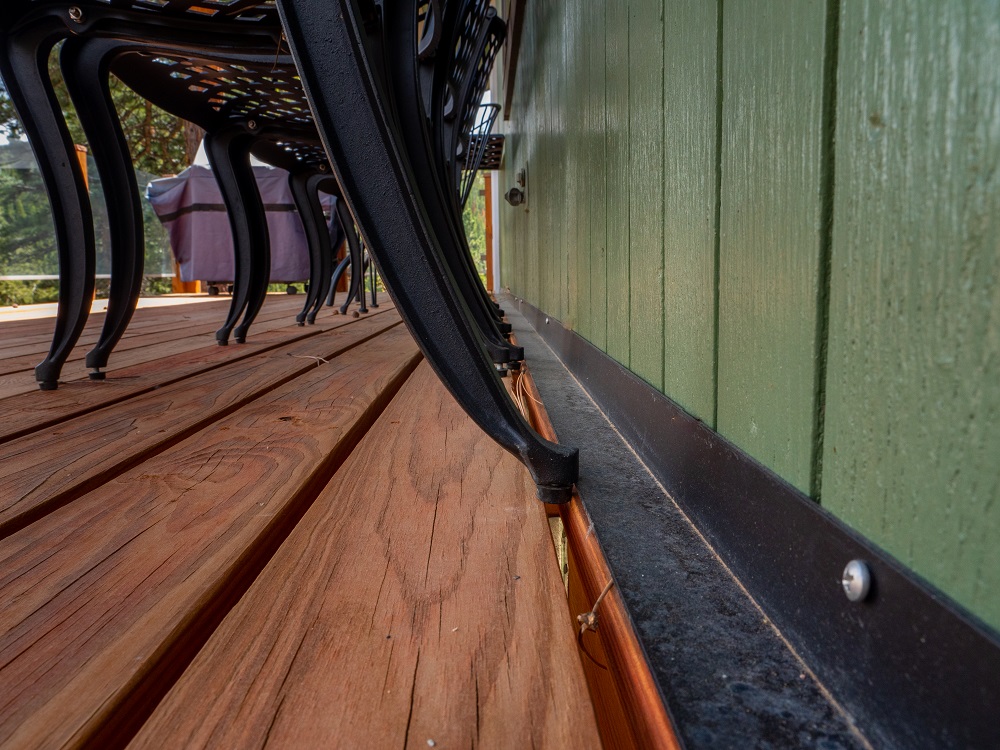 Angle Flashing
Installing 90-degree metal angle flashing can be done easily by attaching it to the outside of your siding.
Blend Your Flashing
Deck flashing should extend at least two inches up the siding. This complimentary color blends well with the stained siding.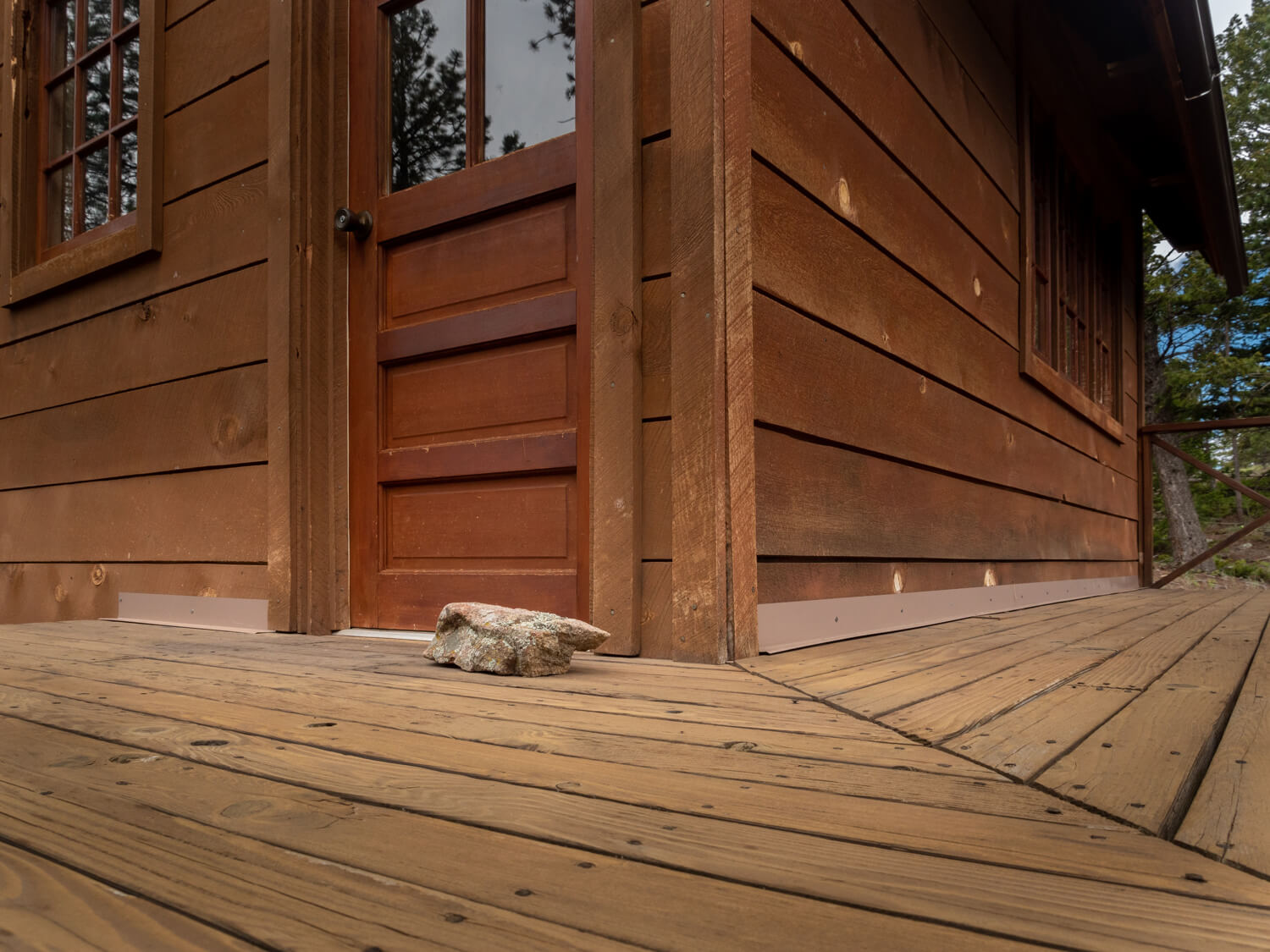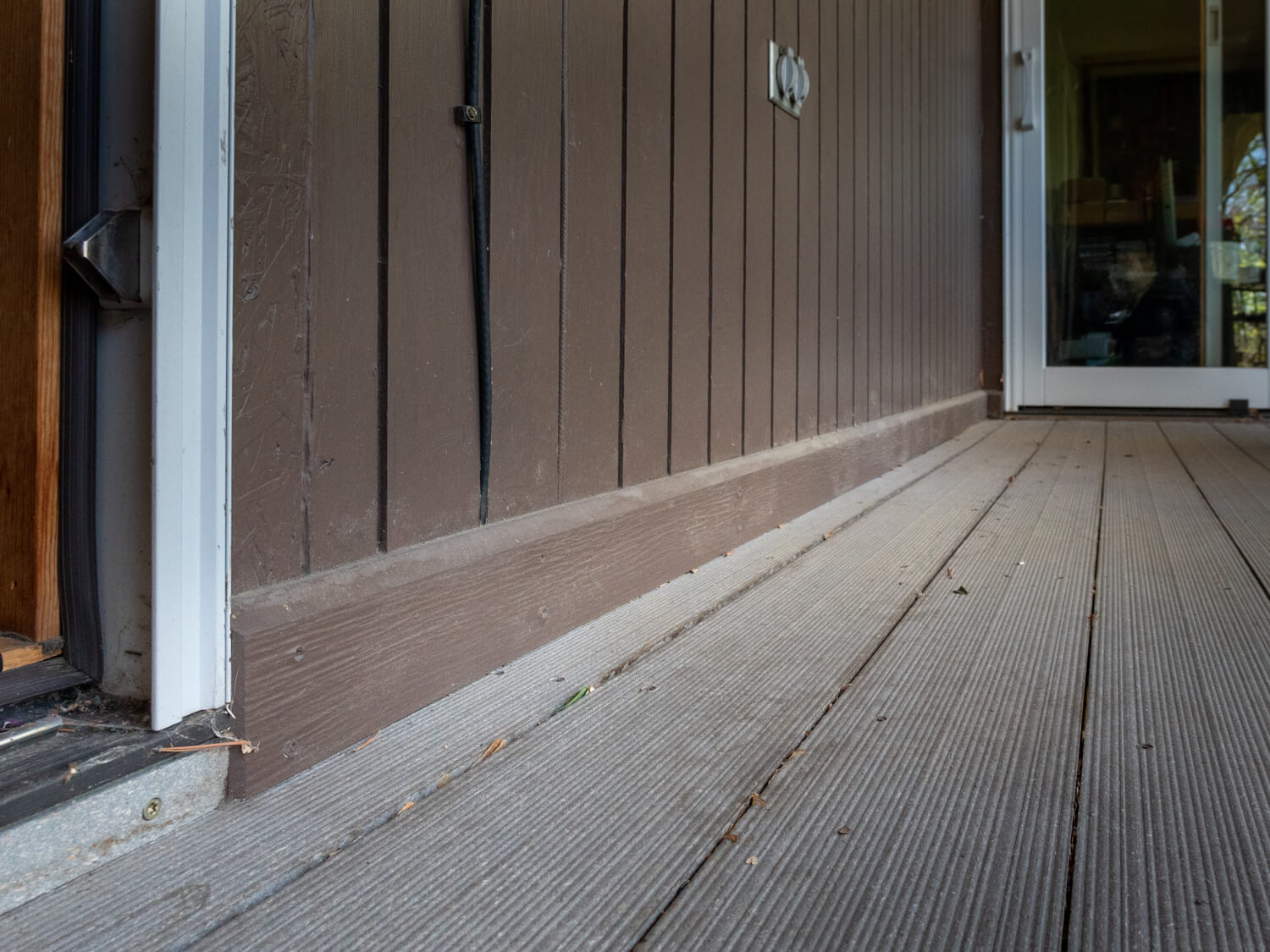 Fiber Cement Siding
For the look of wood, use a cement-based product like Hardieboard trim to protect your siding.
Use Caulk
Use caulk along the top edge of the metal flashing to ensure that moisture doesn't get behind it.