Wildfire Partners Chipping Program:
Thank you to our chipping crew and everyone who participated in the 2022 season!
Wildfire Partners is restructuring our chipping services in order to be able to serve more Boulder County residents throughout the county. The new program will be different from years past and will be using contractors and financial incentives rather than running a county chipping crew.
We hope to announce plans for 2023 in June.  Please check back here for updates.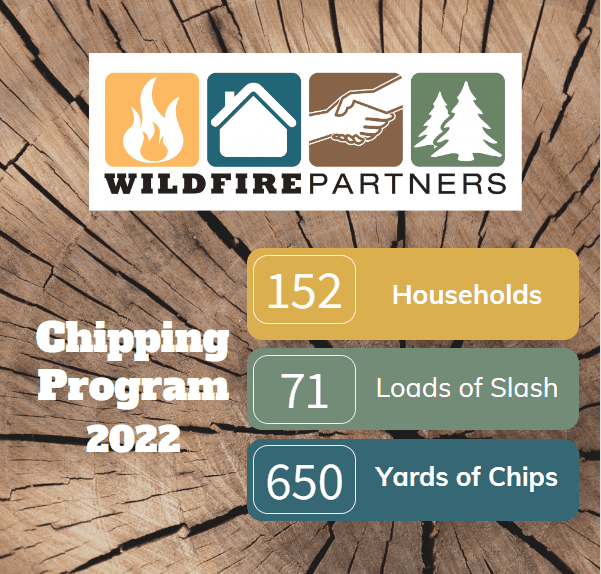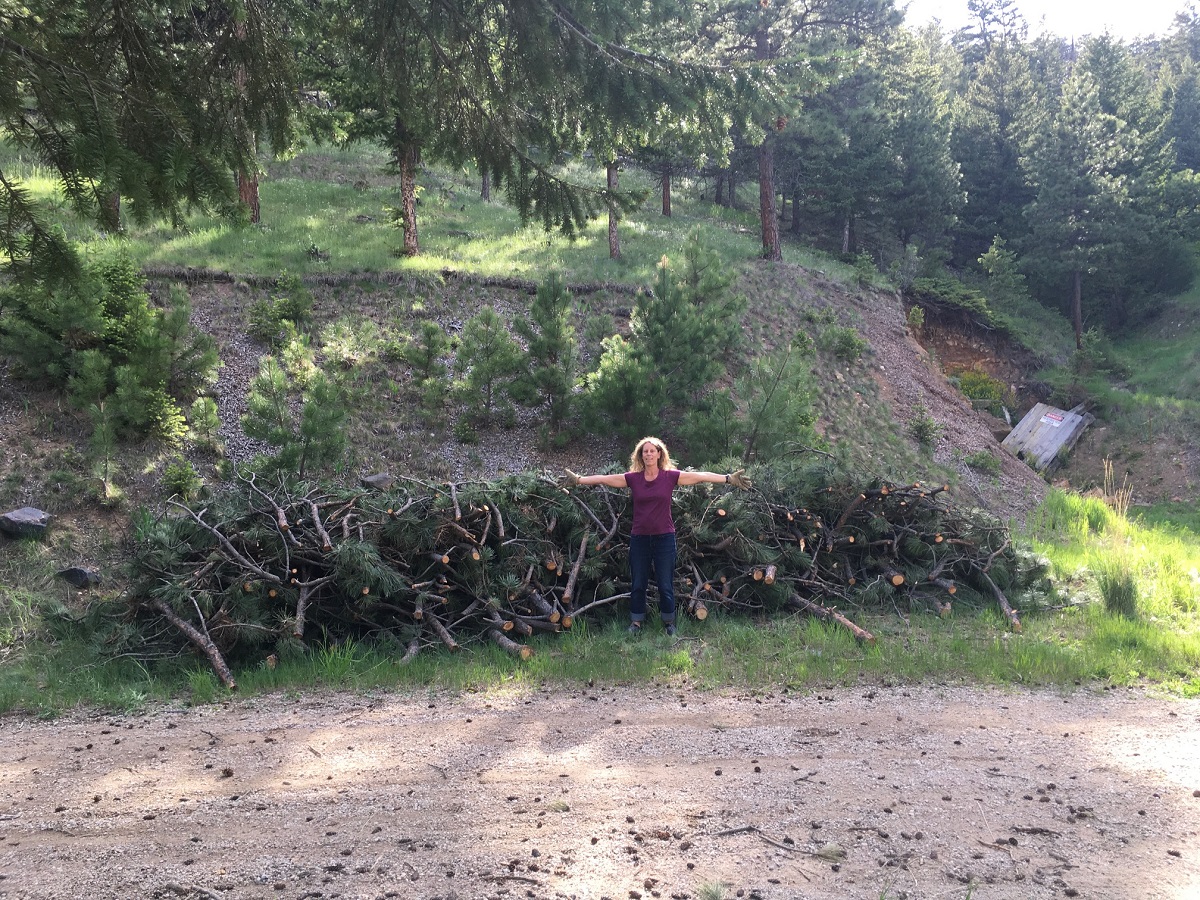 Slash piles should not exceed 30 feet wide, 5 feet tall, and 5 feet deep.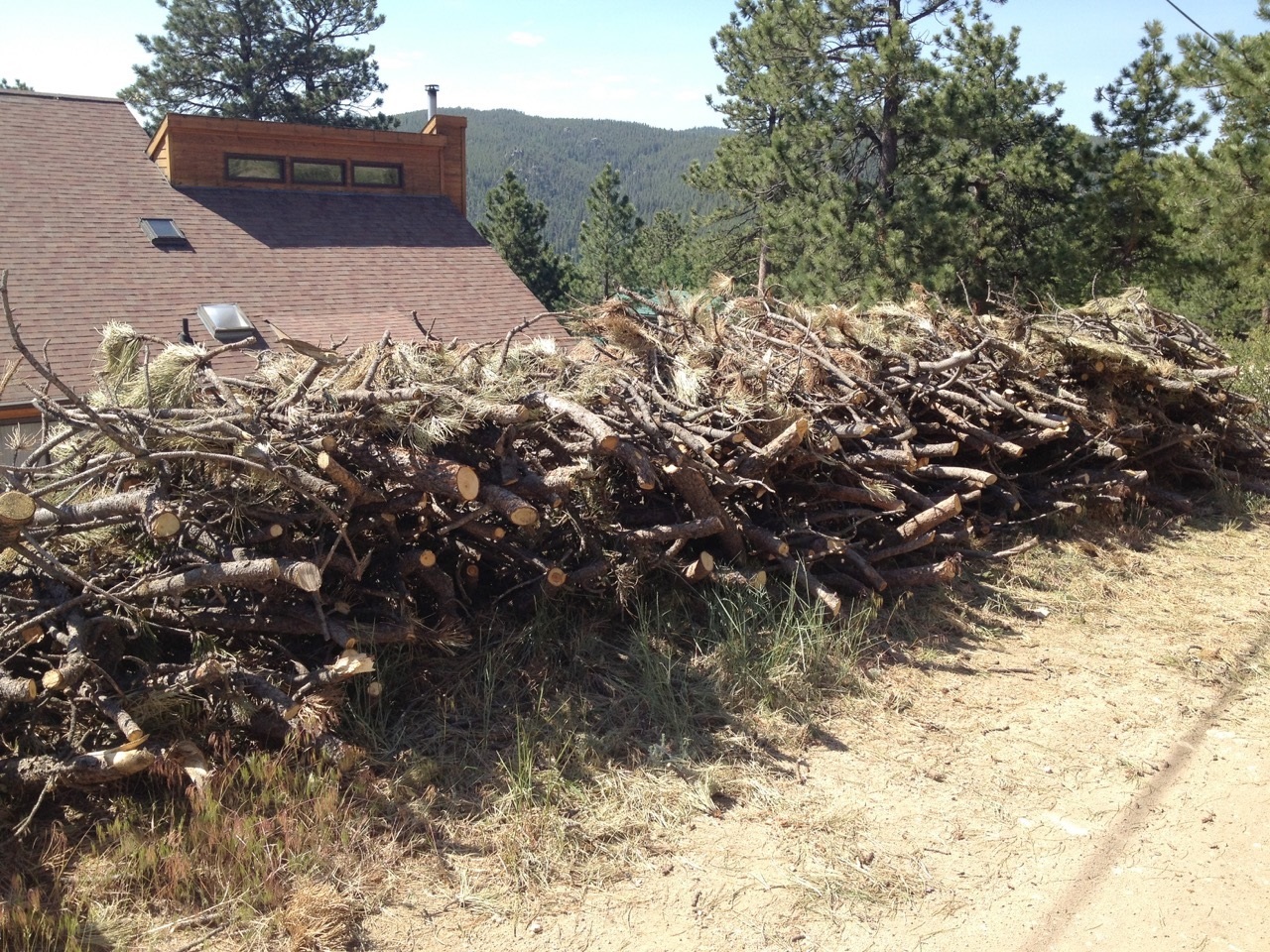 SSlash should be staged 2-3 feet off the road with cut ends facing out.